Telemedicine Newsletter: The Telemedicine Report, Industry News, Events and Resources
The Telemedicine Report is the leading industry newsletter for the Telemedicine and Telehealth industry. Up-to-the-minute news and breaking developments, industry resources, technology focus and events delivered to your inbox twice a month, FREE! With a worldwide readership of over 20,000, The Telemedicine Report has become the defacto standard bulletin of the industry. Sign up FREE today and stay informed of vital developments in telemedicine worldwide, delivered right to your desk!
We Report the Industry
Our telemedicine industry analysts constantly monitor the marketplace for the latest developments in the industry, legislation, law, technology and market intelligence and deliver timely reports right to your desktop, twice a month!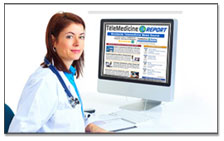 You Stay Up-to-Date
Stay informed with up-to-the-minute breaking news, developments and industry resources delivered right to your inbox. Let our expert staff be your eyes and ears in the telemedicine industry, keeping you informed and up-to-date. Listen to the pulse of the telemedicine marketplace with The Telemedicine Report.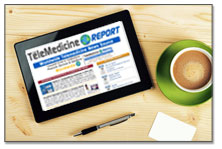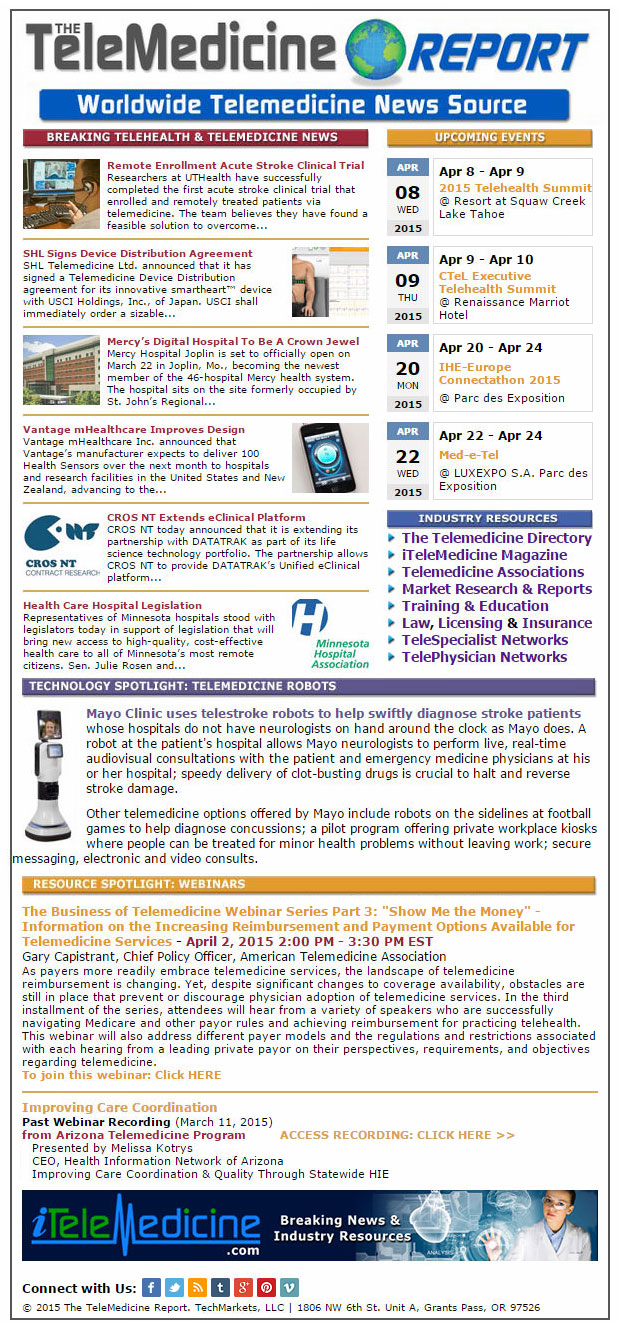 Join the thousands of medical industry professionals who stay in touch, in synch and informed of the latest developments in telemedicine, subscribe FREE to the Telemedicine Report today.